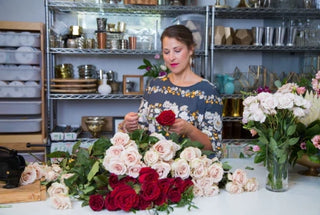 About Us
Bride and Bloom is operated by Texas native, Alisa McCorquodale, who earned a B.S. from Sam Houston State University in Horticulture, then went on to Kansas State University where she completed her M.S. in Plant Science. She has always been interested in the anatomy and physiology of plants and their ability to produce food and fiber. Later she came to appreciate them for their beauty and symbolism.
Alisa developed a true passion for floral artistry after attending The Benz School of Floral Design at Texas A&M and teaching Floral Design in public school for 10 years. Her favorite designs have a lush, wild and organic vibe inspired by nature.
In the Spring of 2019 Bride and Bloom took a leap of faith and rekindled the flame with Alisa's first love of production agriculture by starting a flower farm. They look forward to spreading the beauty of locally grown blooms throughout their community and incorporating the harvest into wedding and event design.
When not amid flowers, you can find Alisa with her husband and two children traveling in their beloved Airstream. Gardening and daydreaming about places to go and see are among her favorite things.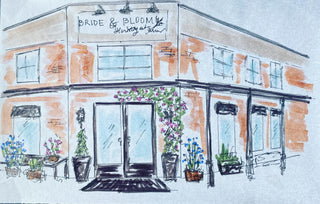 Our Shop
Montgomery
21123 Eva St., Suite 100
Montgomery, Texas 77356
+1 (936) 597-4626
Tuesday to Friday: 10AM - 5PM
Saturday: 10AM - 3PM
Closed on Sundays and Mondays